Enjoy Archery
Together
Slow down. Stay connected. Have fun.
Proudly Made In

USA
Unite Your Family
Around an activity everyone can enjoy
Make Memories
That will last a lifetime
Don't miss your window of opportunity.
It's important to spend time with the ones you love. Unfortunately, the demands on kids, parents, and grandparents have never been higher. Stop watching your family be pulled in a thousand directions and bring them back together. Archery is an enjoyable activity that builds confidence and promotes a growth mindset.
Your loved ones are your legacy. You deserve to concentrate on making memories with the people you care about most. It's why you work so hard after all, isn't it?
Our aim is to help you hit the mark with an activity the whole family will love.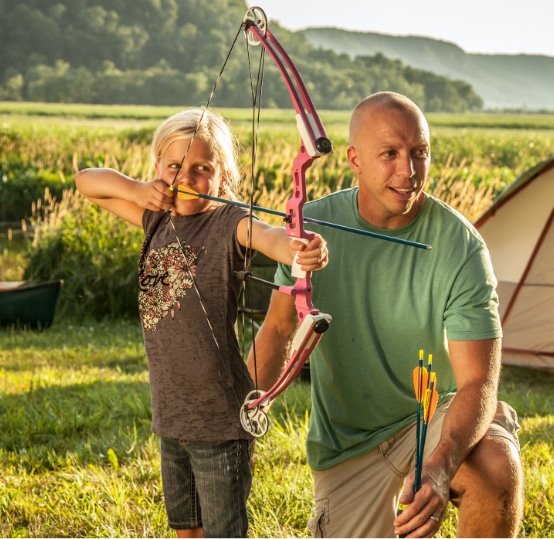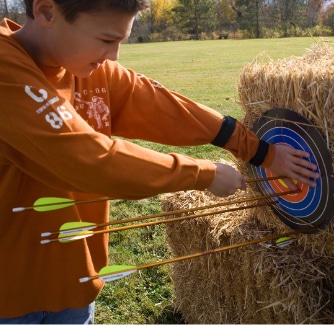 Build Strength
Enhance your stamina, posture, and core strength.
Reduce Stress
Archery is active meditation, helping us set aside distractions and focus on breathing.
Improve Mental Toughness
This sport helps to bolster the confidence we need.
2
Prepare Your Space
Ensure everyone is trained and safe
3
Enjoy Archery Together
Focus on an activity everyone will love
The Retailers You Use Trust Us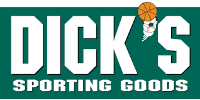 Be Together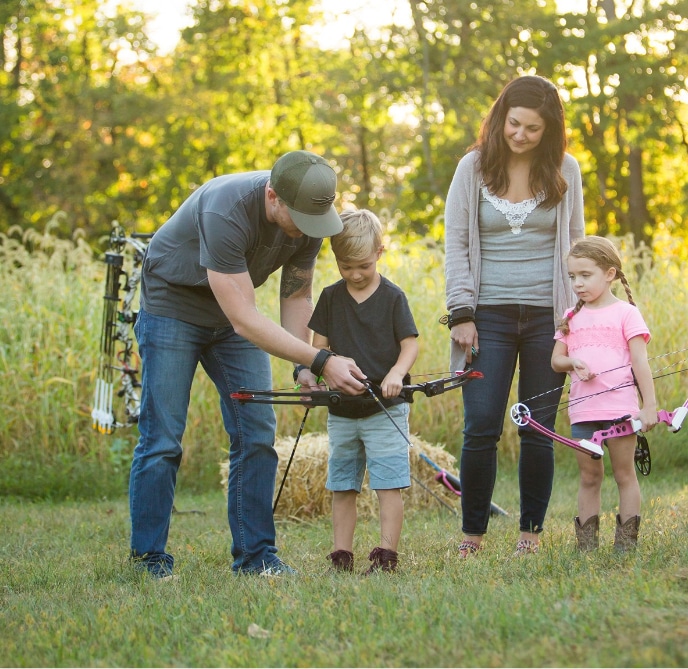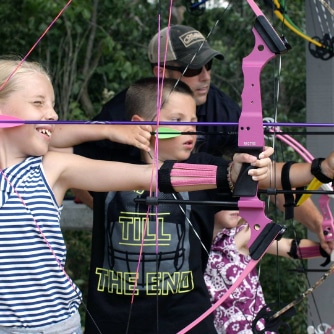 Doing something together is better.
Sports play a big part in so many families. They teach us patience, focus, and self-discipline. Yet if you want to include everyone, it's hard to find one activity that the entire family can enjoy together. Too often we're relegated to either playing or spectating which can be frustrating. 
The good news? Archery is different. 
It's designed to do year-round.

It's not just for hunting.

It's inclusive of all ages and abilities.

It's not dependent on the weather.

It's focused on physical fitness and mental toughness
Slow Down
Reduce Stress
& Improve Focus
Completely ready to go out of the box. The bow is easy to draw and easy to adjust. 4 of us tried out the bow – all different sizes and abilities – and we were all successfully hitting the target. Great way to spend some time during a national Stay At Home coranavaction!

Christopher
This is the bow high schools in the area use to compete. I've got it dialed all the way back for my 7-year-old daughter. She loves it. The range I attend also only says good things about this bow.

Dean
I know that Mathews is a well-known brand of hunting bows. They did not skimp on the quality of this entry-level bow either. It is an excellent design that allows my 10-year old daughter and my 6′ frame to shoot the same bow. My daughter has shot with this bow multiple times around the house and at practice.

D. S. Hailey
Checklist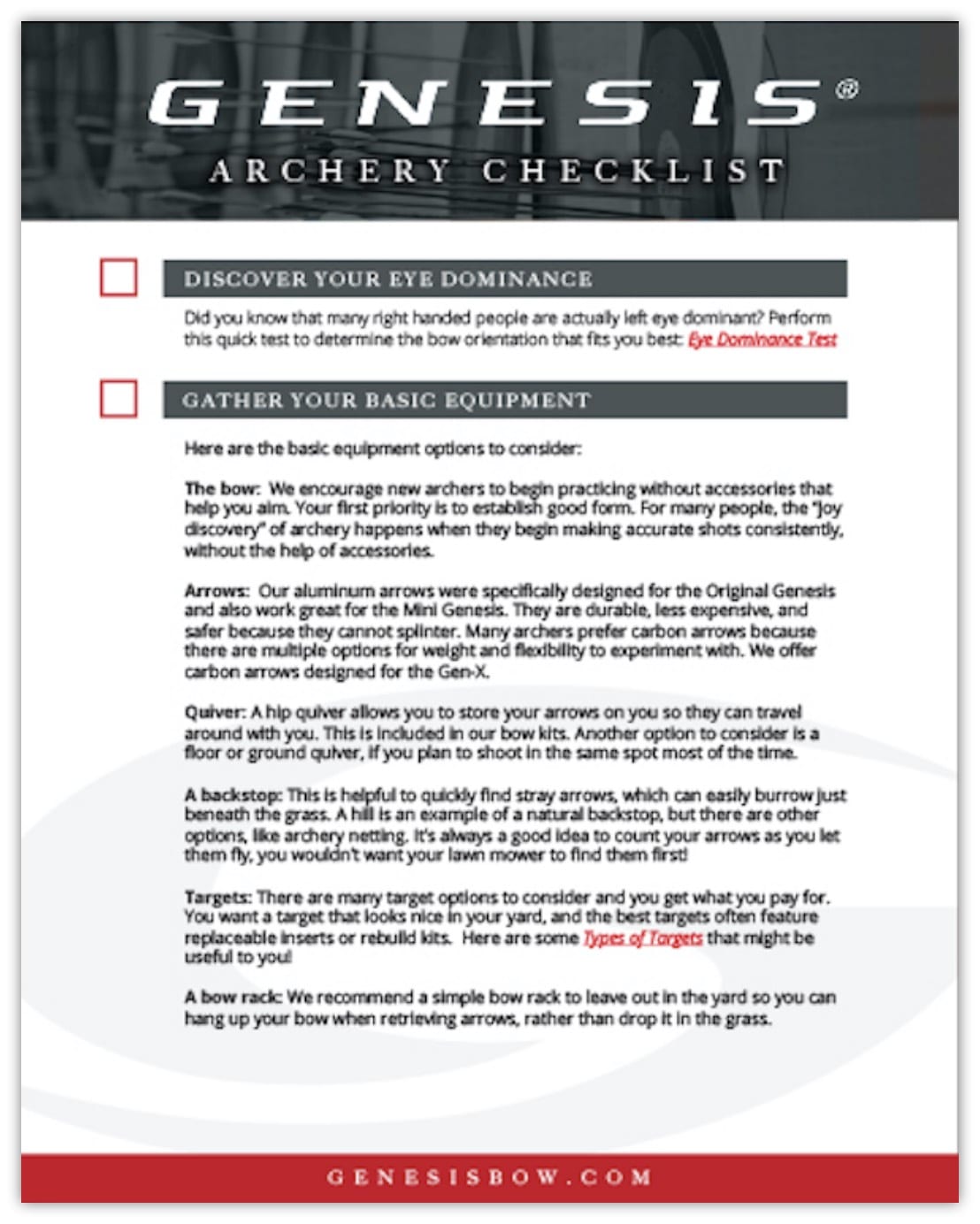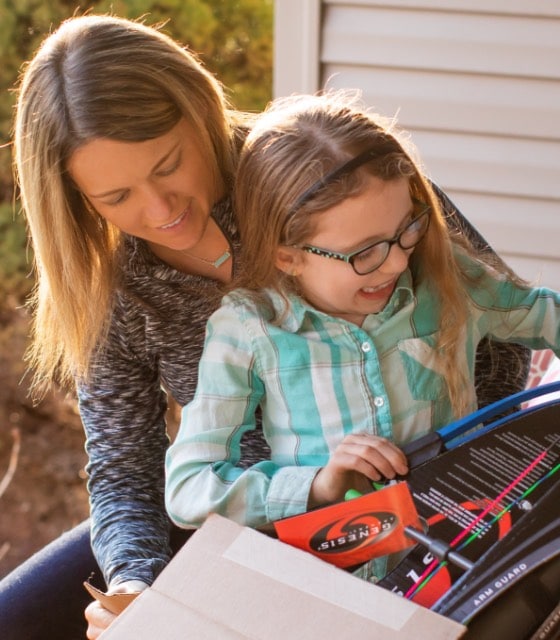 How to get started today
This is our favorite checklist to share everything you need to know to get started.
We also throw in the 11 Steps to Archery Success, utilized by millions of archers every year.